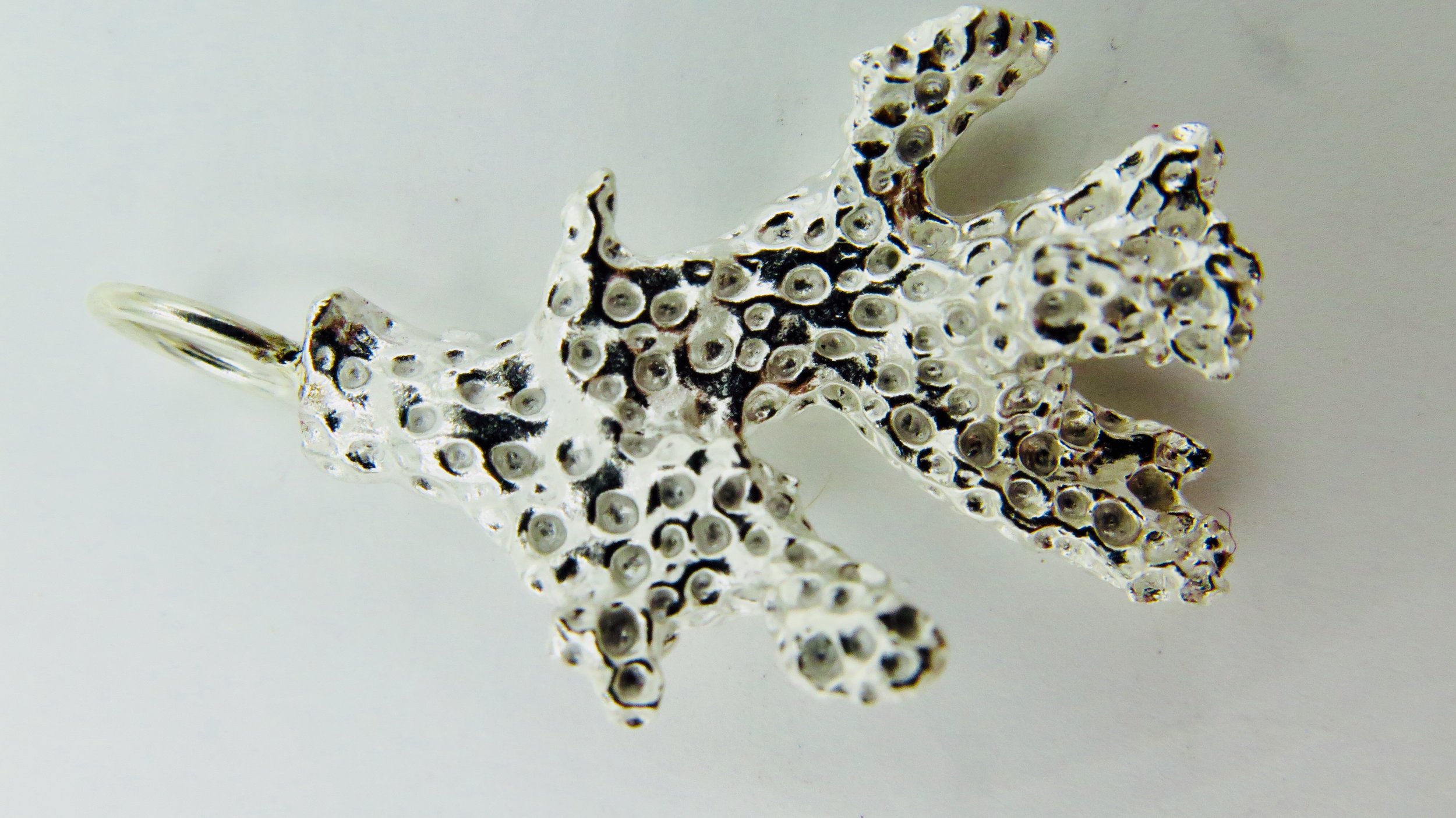 Stylophora Pendant
Environmentally impactful... Unique pendants inspired by, and designed from the Stylophora acropora coral grown at an Aquaculture facility in Manhattan. A fragment of this homegrown coral has been digitized, 3D printed and cast into any metal finish you may desire. Each pendant will raise vital money to be be donated to our Partners to plant Highly Endangered Coral in the ocean.
Chains Will Vary. Please Contact Us for questions.
sale
Dimensions: 25.61mm X 16.77mm
Weight: 4.5 Grams (Sterling Silver)
4.2 Grams (14K Gold Plated)
Our 24k gold plated pendants come with either a 20 inch (medium) or 24 inch (long) chain
Our sterling silver pendants come with either an 18 inch (short) or 24 inch (long) chain.
Our Stylophora Pendants come in a unique variety of colors and metals. Please feel free to Contact us with any questions.